Great folks of Indiana! We Have Cold Storage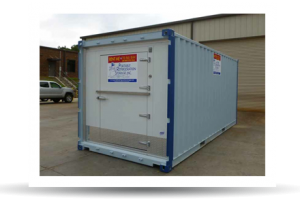 Looking for a cold storage solution in Indiana? We can help! Portable Refrigeration Storage, Inc (PRS) is proud to offer cold storage to the great folks of Indiana. For the last 25 years, PRS has been providing the very best in portable cold storage and refrigerated storage. Whether you need a refrigerated storage trailer, refrigerated storage container, walk-in cooler, or walk-in freezer we can meet your every need!
We have cold storage solutions available for rent in Northern and Central Indiana. Our cold storage service area covers all of New Haven, Anderson, Carmel, Delphi, Oxford and all across the metro areas of Ft. Wayne, Indianapolis, South Bend, Elkhart, and Lafayette. For more information about our Indiana service area click here.

At PRS of Indiana, we offer several different types of portable refrigerated storage options to meet a variety of applications. PRS of Indiana offers refrigerated storage trailers, walk-in coolers and freezers, and refrigerated storage containers in both 20' and 40' sizes'. We rent cold storage solutions for both short or long-term uses and will deliver your refrigerated trailer or container quickly and without a fuss.
At PRS, we rely on "all electric" cooling systems. Our entire rental fleet is electric. Our electric fleet uses less energy and is much better for your pocketbook than diesel alternative. Our electric cold storage systems are better for the environment, more cost-effective, and they are quieter…making them the best choice for the success of your Indiana business.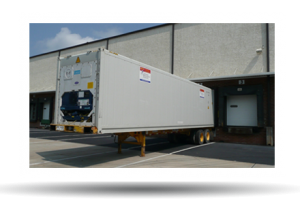 A popular choice for our customers in Indiana are our 40' Refrigerated Containers and 40' Refrigerated Trailers. Our 40′ cold storage options can be used either on the ground or at dock level and have a cargo capacity over 60,000 lbs. They are pallet jack and forklift accessible, and can accommodate up to 18 standard pallets (single stacked, side by side). They come equipped with a Carrier™ refrigeration systems are equipped with a digital control panel that allows you to select temperatures ranging from below 0˚F to 75˚F. Why not consider one of these options for any of your agricultural or meat processing needs?
Another popular option that is perfect for Indiana business owners are our 20' Walk-In Coolers and Freezers. Easily accessible, our walk-in coolers and freezers sit directly on the ground and are small enough to fit in a standard parking space. While compact, they are large enough to accommodate a multitude of perishable products, providing 880 cubic feet of fully insulated interior space. Our 20′ Walk-In Coolers and Freezers come standard with an interior light, plastic strip curtain, exterior digital display, and diamond tread floor. These NSF® approved cold storage units can easily maintain temperatures between 0˚F and 40˚F.
If you are located in Northern and Central Indiana, please contact Portable Refrigeration Storage, Inc. at (888) 939-5820 today for more information on our refrigerated storage options and a free quote on any of our products. Our dedicated team of professionals is always prepared to answer your questions and ensure you receive the courteous service you deserve.
Written on September 9, 2015