PRS has your Portable Cold Storage Solution in Kentucky!
Kentucky now has access to the very best in portable refrigerated storage! Whether your cold storage needs are temporary or long-term Portable Refrigeration Storage, Inc. has the solution for you.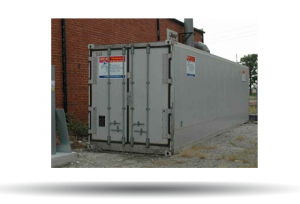 Our rental fleet is state of the art. Each refrigerated unit comes equipped with an easy read digital temperature controls, allowing you to set and maintain temperatures to meet your product's requirements. Our entire fleet is electric, saving you money and keeping nasty diesel fumes out of the air. All you have to do after your unit is delivered is hook it up to your power supply and you're good to go.
Portable Refrigeration Storage, Inc. has a number of different types of portable refrigerated storage options available to the great state of Kentucky. In Louisville and Lexington, Kentucky we have 20ft refrigerated storage containers, 40ft refrigerated storage containers, and walk-in coolers and freezers all of which offer ground level access to your important items. If you need dock level access or need to quickly scale up your warehouse storage space PRS also offers 20ft and 40ft refrigerated storage trailers.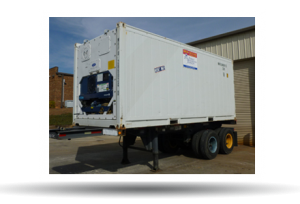 One popular option with our clients is the 40ft refrigerated storage container. Our 40 ft refrigerated containers provide more than double the storage space of a 20ft refrigerated container and are big enough to handle your largest portable cold storage requirements. Many of our customers choose to place them inside their warehouse for indoor cold storage, but they are built to withstand the toughest environmental conditions and weather extremes.
Another option is the 40ft refrigerated trailer. Our 40ft refrigerated trailers come standard with a rugged T-rail aluminum floor, with a cargo capacity of over 60,000 lbs. They are forklift and pallet jack accessible and 40ft refrigerated trailers can hold up to 18 standard pallets (side by side, single stacked).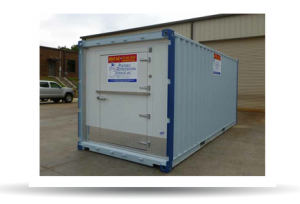 Our cold storage options can meet whatever need you may have. Refrigerated storage is widely used throughout a number of different industries and have numerous applications. Those in Kentucky's food and beverage industry, meat processing industry, and even in the medical and pharmaceutical industry should take note.
Take a look at a recent collaboration that debuted at this year's Kentucky Derby.
Contact Us
Are you ready to rent portable refrigerated storage today or do you simply have questions? Give us a call at (888) 939-5820 or fill out an online quote request. One of our customer service representatives is standing by!
Written on October 23, 2015