Benefits of Cold Storage for Your Business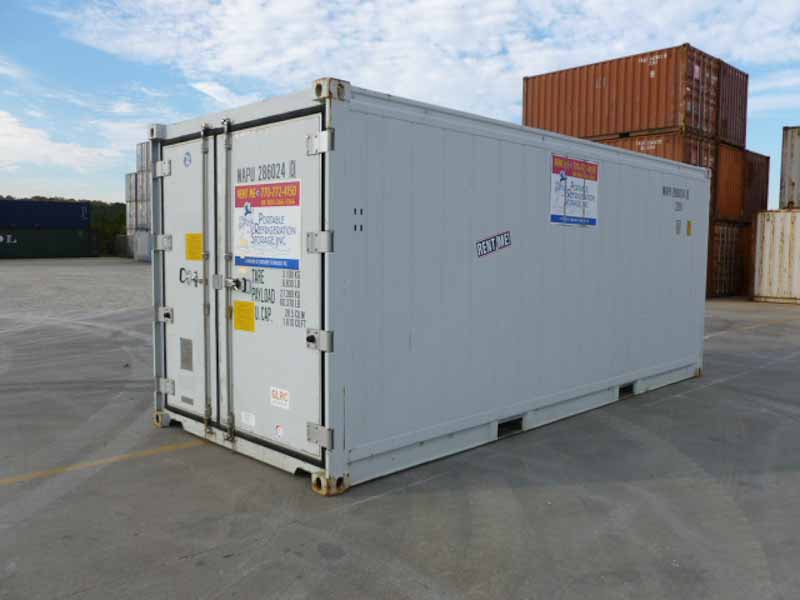 Does your business require that your goods or products are kept cool or in a temperature controlled environment? Whether your cold storage need is seasonal or year round, it may be time to look for a good cold storage solution for your business. Our cold storage units are secure, reliable and will help maintain the longevity and integrity of your product. The benefits of a refrigerated storage unit are endless. They are mobile and capable of maintaining a consistent temperature. Here are some benefits of cold storage units:
Multiple functions for a range of uses
The cold storage units can be used in a range of various applications because the temperatures are adjustable. By simply adjusting the temperature settings, the cold storage unit can be turned into a staging area for refrigerated or frozen product. A constant temperature controlled environment can be maintained to help prevent deterioration and ensure that the product quality is preserved. The tightly sealed, temperature controlled unit will protect your products from extreme heat
her conditions as well.
Adjustable temperature control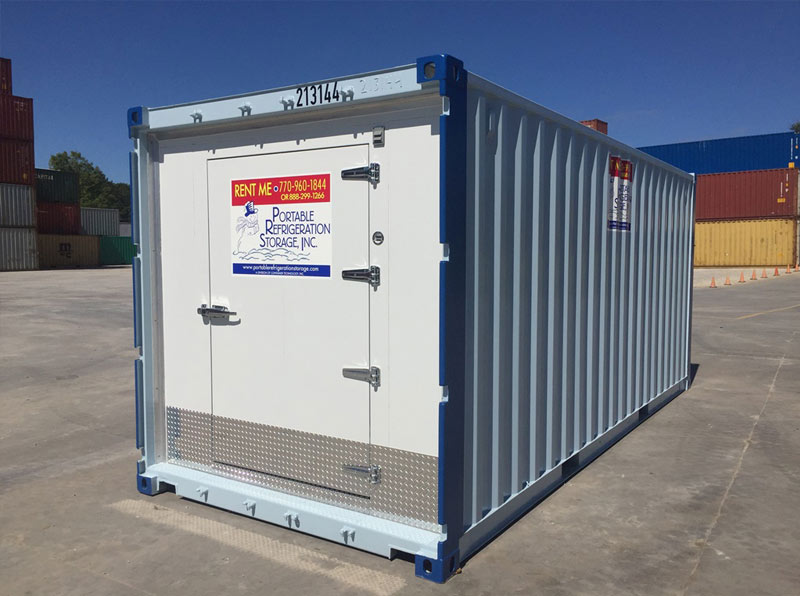 Our walk-ins are capable of maintaining temperatures between 0˚F and 40˚F. Our refrigerated containers and trailers capable of maintaining temperatures below 0˚F and up to 75˚F. The refrigerated containers and refrigerated trailers can go as low as -20˚F, depending on how much product is being stored and usage. Our cold storage units are tightly sealed and will maintain the temperature setting of your choice, no matter what the temperature is outside. Simply choose the temperature, set it and forget it…our cold storage unit will take care of the rest!
Portable Refrigeration Storage has been a leader in the portable refrigeration industry and cold storage solutions since 1988. We pride ourselves on excellent customer service and high quality refrigerated units. Keep your inventory safe with a cold storage unit from Portable Refrigeration Storage. Please contact P** RS at (888) 939-5820** or complete an online quote for more information about refrigerated containers, refrigerated trailers, walk-in coolers and freezers or general questions about our products and services. We can and will answer any questions you may have!
Written on June 9, 2016