Cold Storage for the Craft Beer Industry
The art of craft brewing has been taking the nation by storm over the last decade or so. Many home brewers get started in their own garage and work their way to larger scale operations. The problem is, not every facility has cold storage space.  A refrigerated shipping container or a walk-in cooler is a perfect solution for storing raw materials, kegs and finished/packaged product.  Here are some of the benefits that come with utilizing a container to help grow your business in a scalable, cost efficient manner.
Necessary Space:
Many professional breweries have large drums that require a lot of space but for more a small operation a 20' or 40' refrigerated container can be plenty of space for brewing. The beauty of utilizing containers is that you can have multiple containers for separate uses as well. Your brew lab, storage, and distribution can all function out of their own designated units. All of these options save more space than a traditional brewing operation.  You also have the ability to expand by adding another container.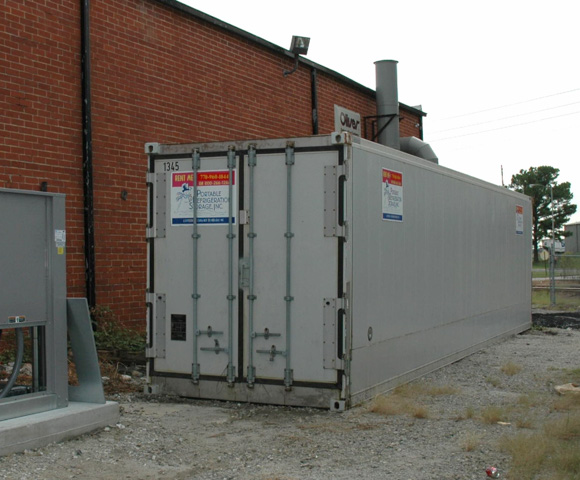 Temperature:
Keeping temperature regulated during warm seasons is always a challenge for brewers. Our refrigerated containers are capable of maintaining temperatures below 0 ̊F and up to 75 ̊F. This can help with all stages of yeast growth during the fermentation process. Brew Your Own has some great information on how to control the temperature during fermentation.
Light:
Skunked beer is the enemy of any brewer. When beer is not kept in the proper conditions it gains a chemical compound that gives it the smell of a skunk. There are myths that this is caused by heat fluctuation but there is another culprit…light. Hops are light sensitive and when attacked by UV rays they release that aggressive taste and odor. This can be prevented by storing in a cool, dark area. Our walk in coolers and freezers are perfect for combating problem. Not only do these units come keep your beer cool but they also come standard with a large lockable 4' walk in door on one end, as well as a plastic strip curtain behind the door. You can rest assured that your beer will not skunk in these units.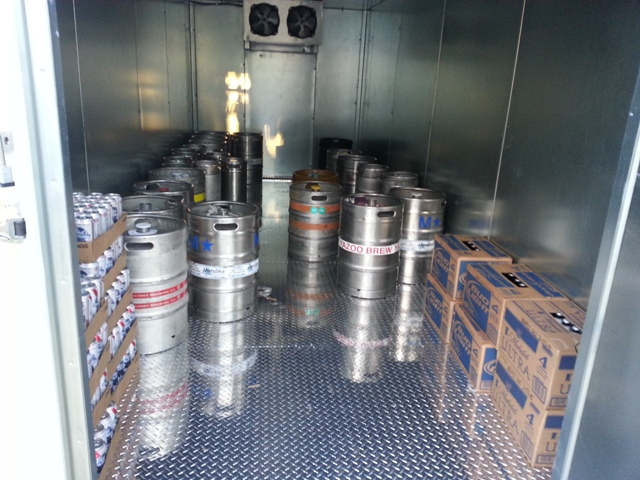 Accessibility:
If you are in a location or facility where cold storage or temperature controlled storage is not available, you can do one of three things.  You can build a cold room or walk-in area. This option can be very cost prohibitive. You can also run into issues from your local zoning commission in regard to permits.  The second option is to take your product off-site to a cold storage warehouse. This becomes problematic, as your product is not easily accessible. You also don't have control of the product, since it's located off-site.  The third option (and your best choice, in our humble opinion) is to rent or purchase a walk-in cooler or refrigerated container. In most cases, you don't need a permit to stage these units on-site. They can even be located inside of your building.  They cost effective and reliable. You also have access to the product right in your own backyard. These are all benefits that will help you grow your business. You can utilize the units on a temporary basis or more long term. Temporary refrigerated containers can be set up in any configuration you choose to fit your needs.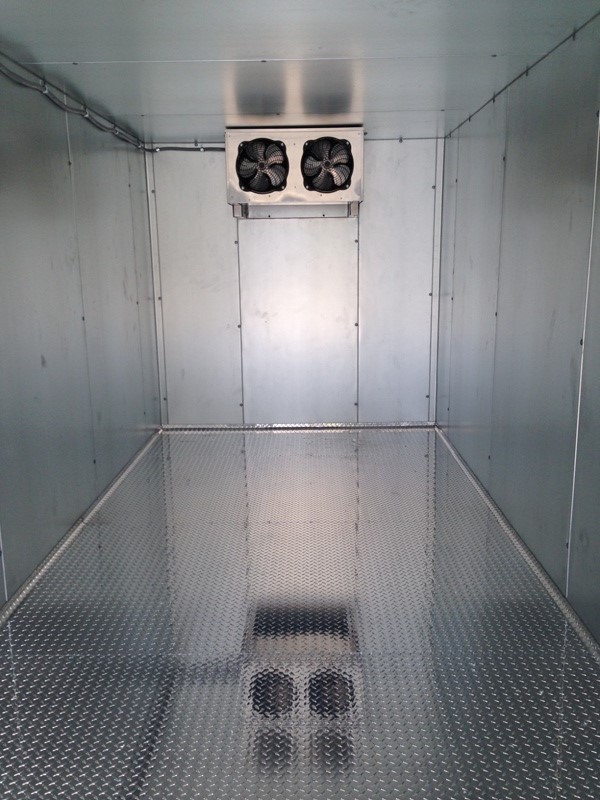 Whether you are a small growing business or an established brand, any local or craft brewing operation needs cold storage.  Portable Refrigeration Storage has the right unit for you. Your solution for becoming a successful craft brewer or growing your already thriving brand, is only a "hop" away. Give us a call at (888) 939-5820 or fill out an online quote.
Written on March 22, 2019