Rent Portable Refrigerated Storage in Wisconsin!
Portable Refrigeration Storage, Inc. (PRS) is proud to feature our Wisconsin service area. We can meet all of your cold storage needs in the surrounding areas of Madison and Milwaukee.
For over 25 years, PRS has been providing portable walk-in coolers, refrigerated trailers, and refrigerated storage containers for rent or lease and has now expanded into Wisconsin. Our service area in Wisconsin includes Madison and Milwaukee.,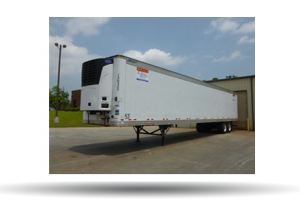 PRS of Wisconsin provides Wisconsin businesses with a superior product. Portable refrigerated storage is cost effective, easily scalable, and efficient. Our units are highly adaptable and easy to use, with a wide variety of applications. Our customers rent refrigerated storage containers for use in agricultural processing, medical storage, manufacturing, and many others.
Our rental fleet comes standard with advanced features. These features include digital temperature controls, interior lighting (some models), and security features. Our entire fleet is exclusively equipped with Heatcraft™ or Carrier™ electric cooling systems. These electric systems are quieter, safer for the environment, and more cost effective than diesel systems.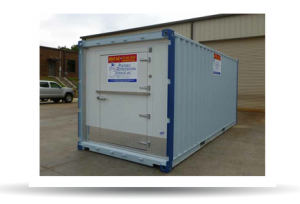 A popular choice with Wisconsin businesses, especially those in the food and beverage industry, are 20ft Walk-In Coolers and Freezers. Easily accessible and portable, our 20 ft Walk-In Coolers and Freezers are NSF® approved. They offer 880 cubic feet of insulated interior space but are small enough to fit into a parking space. Along with many other food and beverage applications, these containers are ideal for wine and beer storage and are perfect for those in Wisconsin's well-known brewing industry or even for those who simply wish to appreciate Wisconsin beer.
If our 20 ft units are not large enough for your needs, we also offer 40ft Refrigerated Storage Containers and 40ft Refrigerated Storage Trailers. Our refrigerated containers and refrigerated trailers can provide you with large amounts of cold storage space and can be utilized at ground-level or from your loading dock.
If you are located in the Madison or Milwaukee areas, please contact Portable Refrigeration Storage, Inc. at (888) 939-5820 today for more information on our refrigerated storage options and a free quote on any of our products. Our dedicated team of professionals is always prepared to answer your questions and ensure you receive the courteous service you deserve.
Written on July 25, 2015