Extra Floral Inventory? Try Portable Refrigerated Storage!
Portable refrigerated storage is a necessity for businesses that provide perishable or temperature sensitive products. The experts at Portable Refrigeration Storage, Inc (PRS). have the solutions that can fit your specific requirements. For this reason, portable refrigerated storage is an ideal choice for those who deal with fresh and cut flowers on a daily basis. If you are a florist, in the floral industry, or deal with large amounts of cut flowers; you should consider renting a portable cold storage option from PRS.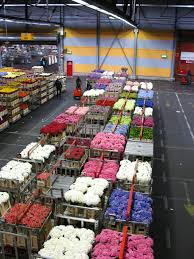 It's hard to think of anything that could be more perishable or sensitive than cut flowers. Trust Portable Refrigeration Storage to keep your valuable floral inventory safe. All of our rental units are are equipped with an "all electric" Carrier™ cooling system and can maintain temperatures below 0°F and up to 75°F (depending on the product requirements and usage). Saving you money and helping the environment.
Our portable cold storage units are available for short-term or long-term refrigerated storage applications. This allows you to respond quickly and effectively to seasonal spikes in inventory.Rent a refrigerated container or refrigerated storage trailer for as little or as long as you need. We will deliver it to you when you say and pick it up when you are done, no hassle and no fuss!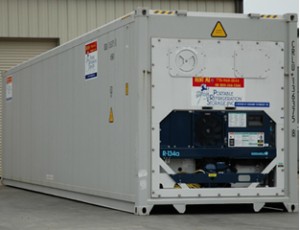 Portable Refrigeration Storage has a variety of cold storage options available to meet the needs of businesses small and large. Whether your needs are a temporary boost in storage capacity or temporary additions to warehouse space, PRS has you covered. Those in the floral industry can choose between ground accessible walk-in coolers, refrigerated storage containers or larger loading dock accessible refrigerated storage trailers.
Portable Refrigeration Storage offers refrigerated storage containers or reefer containers in 20' and 40' lengths. They offer ground-level access and can be placed outside your building or inside your warehouse to satisfy just about any cold storage requirement. A 20' refrigerated container is perfect for small businesses and will fit in a standard parking space. Our 40' refrigerated containers are suited for bulk storage of perishables and temperature sensitive products like fresh cut flowers.
Unlike the refrigerated containers, our 20' and 40' refrigerated trailers are on wheels and can be utilized for loading and unloading of dock level cargo. Capable of handling forklift and pallet jack traffic, they are ideal for palletized product. The 20' refrigerated trailers can hold up to 8 standard pallets (side by side, single stacked) while the 40' refrigerated trailers can hold up to 18 standard pallets (side by side, single stacked).
Contact Portable Refrigeration Storage, Inc. at (888) 939-5820 today for more information on our refrigerated storage options and a free online quote on any of our products. Our dedicated team of professionals is always prepared to answer your questions and ensure you receive the courteous service you deserve.
Written on September 22, 2015