The Best Portable Cold Storage Rentals in Ohio
Does your Ohio business need cold storage? Since 1988, Portable Refrigeration Storage, Inc. (PRS) has offered portable cold storage products perfect for just about any application.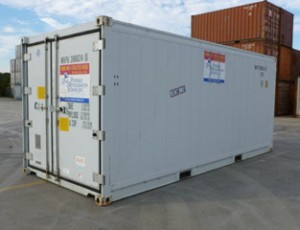 If you need portable refrigerated storage in the state of Ohio, PRS delivers anywhere within the Toledo, Dayton, Columbus and Cincinnati metro areas–including the communities of Archbold, Swanton, Kettering, Colerain , and Hamilton, OH.
Our staff has over 75 combined years in the business and we have worked to build an inventory of the very best mobile reefer units available. Whether you need a walk-in cooler or walk-in freezer, a refrigerated container, or a refrigerated trailer…we can help!
Our units are capable of handling a wide variety of products and are loading dock or ground accessible. Choose between ground level refrigerated or "reefer" containers in 20ft and 40ft lengths, 20ft walk-in coolers, or a 40ft refrigerated storage trailer.
Two of our most popular products in Ohio are our 40ft refrigerated containers and our 40ft refrigerated trailers. Find out more about how they can help your Ohio business!
40FT REFRIGERATED STORAGE CONTAINER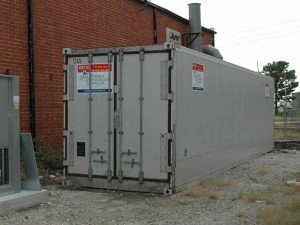 Our 40ft refrigerated storage containers can handle your largest cold storage requirements with ease. With a 40ft refrigerated storage container your business gets 2,832 cu. ft. of secure, reliable, and ground accessible storage space. Every 40′ refrigerated container comes with lockable double cargo doors and aluminum T-rail flooring capable of withstanding forklifts and pallet jacks.
Some Portable Refrigeration Storage, Inc. customers place their 40ft portable refrigerated storage containers inside a warehouse for easy indoor cold storage. However, all of our containers are built to withstand the most extreme weather conditions and the toughest environmental challenges. They're perfect for those long Ohio winters!
Our 40ft reefer containers will keep even your most sensitive items safe and sound. With a digital control panel, our "all electric" Carrier™ cooling systems allow the temperature settings to be programmed and maintained for specific product requirements.
40FT REFRIGERATED STORAGE TRAILER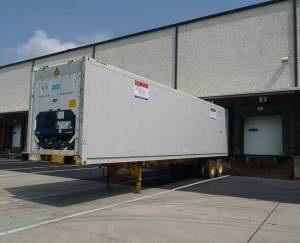 When our Ohio clients need loading dock accessible portable cold storage, we point them toward our 40ft refrigerated trailer . Our 40ft reefer trailers give you 2,832 cu. ft. of storage space and have a max payload of over 60,000 lbs.
Like our 40ft reefer containers, every one of our 40ft refrigerated storage trailers come standard with lockable cargo doors and a rugged T-rail aluminum floor. A 40ft refrigerated trailer can hold up to 18 standard-sized pallets (side by side, single stacked) and is forklift and pallet jack accessible.
Every single one of our reefer storage trailers run on electricity. Get the same results–or better!– as a diesel trailer without the run-time fees, additional fuel charges, pollution issues and loud engine noise. Save money and hassle while helping the environment!
Renting portable cold storage from PRS is one of the best decisions that you could make for your business this year! Portable cold storage is fast, easy, and efficient and has a wide variety of applications. Wine and beer storage, pharmaceutical and medical facilities, and food distributors are only some of the options.
Contact Us
Contact us today at (888) 939-5820 or get a free quote to get your portable cold storage unit delivered to you as soon as possible! One of our friendly sales representatives is standing by. We'll deliver anywhere within the communities of Archbold, Swanton, Kettering, Colerain, and Hamilton; as well as Toledo, Dayton, Columbus and Cincinnati metro areas.
Written on February 10, 2016