Cold Storage in Illinois
Did you know that Portable Refrigeration Storage Inc. (PRS) serves Illinois? Now you do!! Whether your cold storage needs are temporary or long-term Portable Refrigeration Storage, Inc. has the solution for you.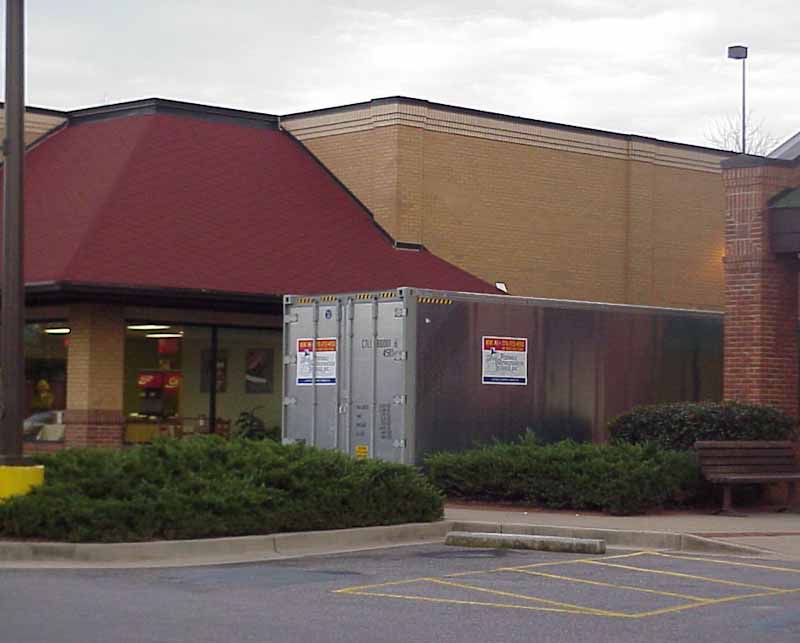 We've been providing portable cold storage to Champaign, Springfield, Decatur, Chicago, Joliet-Naperville, Peoria-Bloomington, and Rockford and have expanded into surrounding areas like Arlington Heights and Bolingbrook.
PRS has the very best in portable refrigerated storage — it's even been said that our rental fleet is "state of the art". Our fleet is electric, which saves you money and keeps nasty diesel emissions from polluting the environment. All you have to do after your unit is delivered is provide the power and you're good to go. On top of that, each refrigerated storage unit comes equipped with easy to read digital temperature controls. You can easily set, maintain, and monitor interior temperatures on the most sensitive products with the push of a button.
Our cold storage options can meet whatever need you may have. Refrigerated storage is widely used throughout a number of different industries and has numerous applications. If you're a business owner in the food and beverage industry, meat processing industry, and even in the medical and pharmaceutical industry…take note!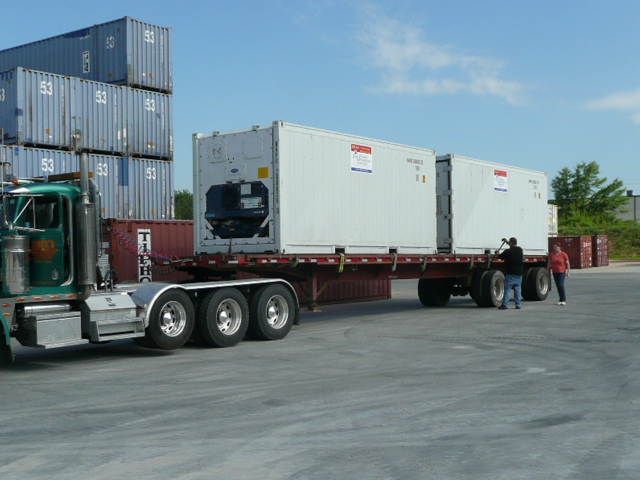 Portable Refrigeration Storage, Inc. has a number of different types of portable refrigerated storage options available in the state of Illinois. For ground level access in the greater Chicagoland area, we have 20ft refrigerated storage containers, 40ft refrigerated storage containers, and walk-in coolers and freezers.If you need dock level access or need to quickly scale up your warehouse storage space, PRS also offers 40ft refrigerated storage trailers.
A popular option with Illinois business owners are our 20' Walk-In Coolers and Freezers. Easily accessible, our walk-in coolers and walk-in freezers sit directly on the ground and are small enough to fit in a standard parking space. While compact, they are large enough to accommodate a multitude of perishable products, providing 880 cubic feet of fully insulated interior space. Our 20′ Walk-In Coolers and Walk-In Freezers come standard with an interior light, plastic strip curtain, exterior digital display, and diamond tread floor. These NSF® approved cold storage units can easily maintain temperatures between 0˚F and 40˚F.
If you anticipate needing more access to your refrigerated storage items on regular basis or would rather use a forklift or pallet jack when loading and unloading your inventory, PRS also has 20ft refrigerated storage containers available for rent.
If our 20ft units are not large enough for your needs, we also offer 40ft Refrigerated Storage Containers and 40ft Refrigerated Storage Trailers. Our refrigerated containers and refrigerated trailers can provide you with large amounts of cold storage space and can be utilized at ground-level or from your loading dock.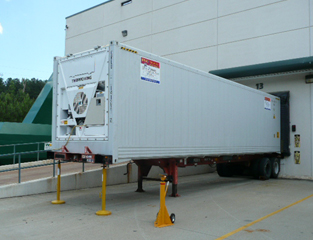 Our 40ft refrigerated storage containers provide more than double the storage space of a 20ft refrigerated container (2,832 cu.ft vs 1, 010 cu. ft) and can easily handle your largest portable cold storage requirements. Durable and secure, our containers are built to withstand the toughest conditions. They'll function just as well outside in a snowy parking lot as they will inside a warehouse. In comparison, our 40ft refrigerated trailers come standard with a rugged T-rail aluminum floor and a cargo capacity of over 60,000 lbs. They are forklift and pallet jack accessible and every 40ft refrigerated trailer can hold up to 18 standard pallets (side by side, single stacked).
Contact Us
Are you ready to rent portable refrigerated storage today or do you simply have questions? Don't wait! Give us a call at (888) 939-5820 or fill out an online request form. One of our customer service representatives is standing by! We will deliver your selected cold storage unit directly to your desired location with no hassle and no fuss.
Written on August 5, 2016